MSE Seminar: "Bioinstructive Materials Regulate Inflammation in Cancer and Regeneration"
September 15, 2022 at 10:30 AM

-

11:30 AM
Fibrosis and remodeling of extracellular matrix are involved in many diseases, such as tumors, wound healing, and chronic inflammation. During fibrosis, tissues undergo changes in their viscoelastic properties, i.e., how they resist deformation like a solid and dissipate stress over time like a fluid. My research program determines the impact of viscoelasticity on inflammation in fibrotic tissues and develops new immune therapies in cancer and regeneration. I study the role of monocytes, which infiltrate into tissue and differentiate into phagocytic and antigen-presenting cells, such as macrophages and dendritic cells. I utilize an artificial extracellular matrix to dissect a mechanical checkpoint of monocyte fate and develop strategies to target monocytes in hematopoietic malignancies and head and neck cancer. Further, I develop biomaterials that interface with dental tissues to modulate inflammation and support regeneration. Overall, my long-term goal is to determine how extracellular matrix physically impacts inflammation and to develop therapies targeting immuno-mechanical signaling.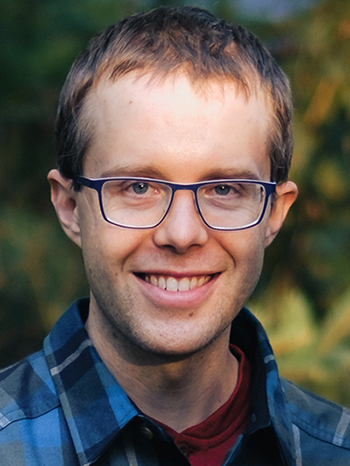 Kyle Vining, DDS, PhD
Assistant Professor of Preventive and Restorative Sciences, Penn Dental Medicine, and Materials Science and Engineering, Penn Engineering
Kyle Vining, DDS, PhD – Assistant Professor of Preventive and Restorative Sciences, Penn Dental Medicine, and Materials Science and Engineering, Penn Engineering
Dr. Vining holds a PhD in bioengineering from Harvard University, a DDS from the University of Minnesota School of Dentistry, and a BS in biomedical engineering from Northwestern University. He was a postdoctoral scientist at the Dana-Farber Cancer Institute prior to joining Penn. He also previously completed a fellowship in the Medical Research Scholars Program at the National Institutes of Health.
Dr. Vining's research investigates mechanical regulation of tissue inflammation in bone marrow disease and head and neck cancer. He is also developing strategies to target inflammation and promote tissue repair and regeneration in oral and craniofacial diseases. Among his projects in the area of biomaterials development, he developed a fibrotic extracellular matrix hydrogel to investigate the effects of mechanical cues in fibrotic niches. He also engineered a novel antimicrobial coating for titanium dental implants and developed a new polymeric dental material that supports differentiation and proliferation of dental pulp stem cells for regenerative dentistry applications. His most recent work was published in Nature Materials – https://www.nature.com/articles/s41563-022-01293-3.
Dr. Vining was the first faculty member recruited to be part of the Center for Innovation & Precision Dentistry (CiPD) – https://www.dental.upenn.edu/research/center-for-innovation-precision-dentistry/ at Penn Dental Medicine. Dr. Vining is an affiliate member of the Center for Engineering MechanoBiology – https://cemb.upenn.edu/. His research has received funding from the NIH/NIDCR through the Mentored Clinical Scientist Career Development Award (K08) and Pathway to Independence Award (K99/R00). Dr. Vining was the recipient of several awards, including second place in the Emerging Technologies Competition from the Royal Society of Chemistry and first place in the AADR and IADR Junior Hatton Competitions, as well as first place in the AADOCR Senior Hatton Competition. Dr. Vining has also maintained an active clinical practice in restorative and cosmetic dentistry a private clinic in the Boston area, and now at Penn Dental Family Practice at University City.
Vining Lab Website – https://www.dental.upenn.edu/research/vining-lab/
Google Scholar – https://scholar.google.com/citations?user=abWI2j0AAAAJ&hl=en