The Joseph Bordogna Forum
The Joseph Bordogna Forum will foster conversation and debate regarding important issues at the nexus of technology and society. It will feature lectures and panel discussions on a wide range of contemporary issues that are central to engineering including diversity and inclusion, the role of technology in our social fabric, and questions of fairness, justice and equity.
Spring 2022 Speaker:
Dr. Gilda Barabino
President, Olin College of Engineering
"Engineering for Everyone: Centering Diversity, Equity, and Inclusion" 
Tuesday, February 15, 2022
3:30 – 4:30 p.m.
Wu and Chen Auditorium, Levine Hall
3330 Walnut Street
This talk was recorded and is available to view here.
Abstract
At its core, engineering involves creative problem solving. Diverse groups of problem solvers are more likely to outperform homogeneous groups and derive the best solution. Yet, ensuring diverse groups in engineering is compromised by the persistent underrepresentation of members of racially minoritized groups and women, and the lack of equitable and inclusive environments to ensure their success. Centering diversity, equity, and inclusion in the context of engineering for everyone has the capacity to effect meaningful change within our institutions and across higher education. This presentation will challenge assumptions, provide frameworks, apply inclusion lessons, and offer strategies for the future.
Biography
Dr. Gilda A. Barabino is President of Olin College of Engineering and Professor of Biomedical and Chemical Engineering. She previously served as Daniel and Frances Berg Professor and Dean at The City College of New York's (CCNY) Grove School of Engineering. Prior to joining CCNY, she was Associate Chair for Graduate Studies and Professor in the Wallace H. Coulter Department of Biomedical Engineering at Georgia Tech and Emory. At Georgia Tech she also served as the inaugural Vice Provost for Academic Diversity. She is a noted investigator in the areas of sickle cell disease, cellular and tissue engineering, and the role of race/ethnicity and gender in science and engineering. Her many honors include an honorary degree from Xavier University of Louisiana and the Presidential Award for Excellence in Science, Mathematics, and Engineering Mentoring. Dr. Barabino is president-elect of the American Association for the Advancement of Science (AAAS), the world's largest interdisciplinary scientific society. She is a Fellow of AAAS, the American Institute of Chemical Engineers, the American Institute for Medical and Biological Engineering and the Biomedical Engineering Society. She is an elected member of the National Academy of Engineering, the National Academy of Medicine and the American Academy of Arts and Sciences.  She chairs the National Academies Committee on Women in Science, Engineering and Medicine and serves on numerous committees of the National Academies including the Roundtable on Black Men and Black Women in Science, Engineering and Medicine and the Health and Medicine Division Committee. She is also a member of the congressionally mandated Committee on Equal Opportunities in Science and Engineering. Dr. Barabino consults nationally and internationally on STEM education and research; diversity, equity, and inclusion in higher education; policy; faculty development; and workforce development. She received her B.S. degree in Chemistry from Xavier University of Louisiana and her Ph.D. in Chemical Engineering from Rice University.
Past Speakers in the Series
In Honor of Dr. Joseph Bordogna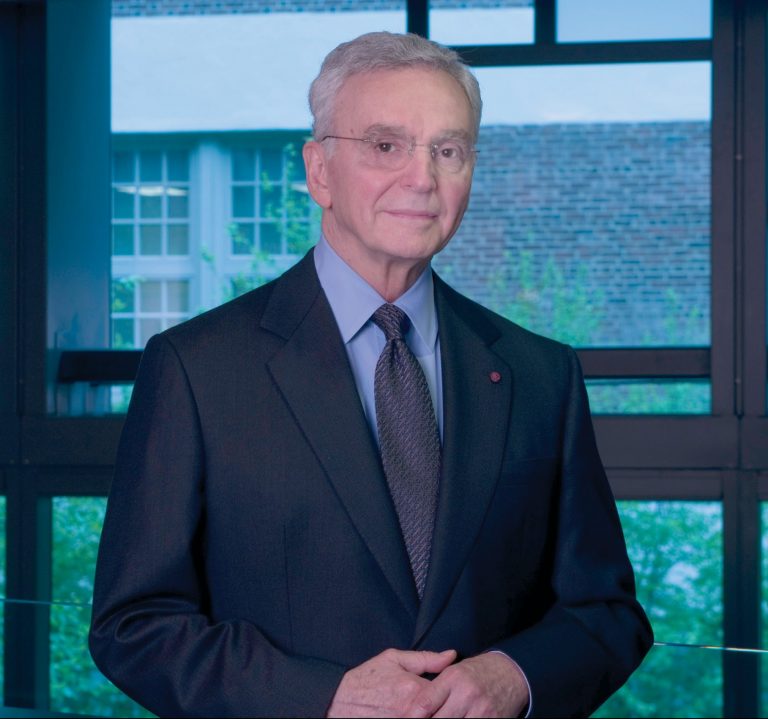 Joseph Bordogna was the Alfred Fitler Moore Professor of Engineering in the Department of Electrical and Systems Engineering in the School of Engineering and Applied Science at the University of Pennsylvania.
A graduate of John Bartram Public High School in Philadelphia, Pennsylvania, Dr. Bordogna earned B.S.E.E. and Ph.D. degrees from the University of Pennsylvania, the S.M. degree from the Massachusetts Institute of Technology, and honorary doctorate degrees in engineering, science, humanities, and humane letters. After receiving a Ph.D. in Electrical Engineering from Penn, he joined the Penn Engineering faculty as an assistant professor in 1964. He went on to become director of The Moore School of Electrical Engineering, an associate dean and finally dean of the School of Engineering and Applied Science from 1981-1990. As dean, he established Penn Engineering's Office of Minority Programs, now the Office of Diversity, Equity and Inclusion. During his tenure at Penn, he won five major teaching awards: The Lindback and S. Reid Warren Jr. Awards, and the off-campus education awards of Western Electric, Westinghouse and United Engineers and Constructors, Inc. He was also the first master of Stouffer College House.
From 1991 to 2005, Dr. Bordogna served at the U.S. National Science Foundation (NSF), first as head of the Directorate for Engineering, then appointed as Deputy Director and Chief Operating Officer of NSF.  His career also included experience as a line officer in the U.S. Navy, an engineer in industry at RCA Corporation, a member of the team that created (in 1983) the Commonwealth of Pennsylvania's Ben Franklin Technology Partners (BFTP) investment in stimulating entrepreneurial potential, a Presidential Appointee in the federal government, worldwide President of the Institute of Electrical and Electronics Engineers (IEEE), and a founder of PRIME (Philadelphia Regional Introduction for Minorities to Engineering) in 1973, a program which for two decades supported integrative engineering and science learning programs for 5th-12th grade students and teachers. Throughout his career, he worked to include underrepresented populations in science, technology, engineering and mathematics education.
Dr. Bordogna passed away on November 26, 2019.