BE Seminar: "Developments in Stem Cell-Derived Islets for Diabetes Cell Replacement Theory" (Jeffrey R. Millman, Washington University School of Medicine)
November 17, 2022 at 3:30 PM

-

4:30 PM
This is a hybrid seminar which will be held in Glandt Forum (Singh Center) and via Zoom (link coming soon).
"Developments in Stem Cell-Derived Islets for Diabetes Cell Replacement Theory"
Cellular and tissue engineering promises new therapeutic options for people suffering from a wide range of diseases. Differentiation of stem cells is a powerful renewable source of these functional replacement cells and tissues that can be grown in the laboratory. Diabetes is cause by the death or dysfunction of insulin-secreting islets, which are a tissue type found in the pancreas that contain β cells and other endocrine cell types. We have recently developed approaches combining modulating the actin cytoskeleton and signal transduction pathways during differentiation to produce stem cell-derived islets (SC-islets) capable of undergoing glucose-stimulated insulin secretion, their primary function. We have further expanded this approach to make SC-islets from patients with diabetes and used CRISPR-Cas9 to correct their diabetes-causing mutations. Upon transplantation into mice with severe pre-existing diabetes, these SC-islets rapidly restore normoglycemia and can maintain this functional cure for a year. Our hope is that one day this technology can be used to replace unhealthy islets in patients for therapy and provide a better disease-in-a-dish model to discover new drugs to prevent, stop, or reverse diabetes progression.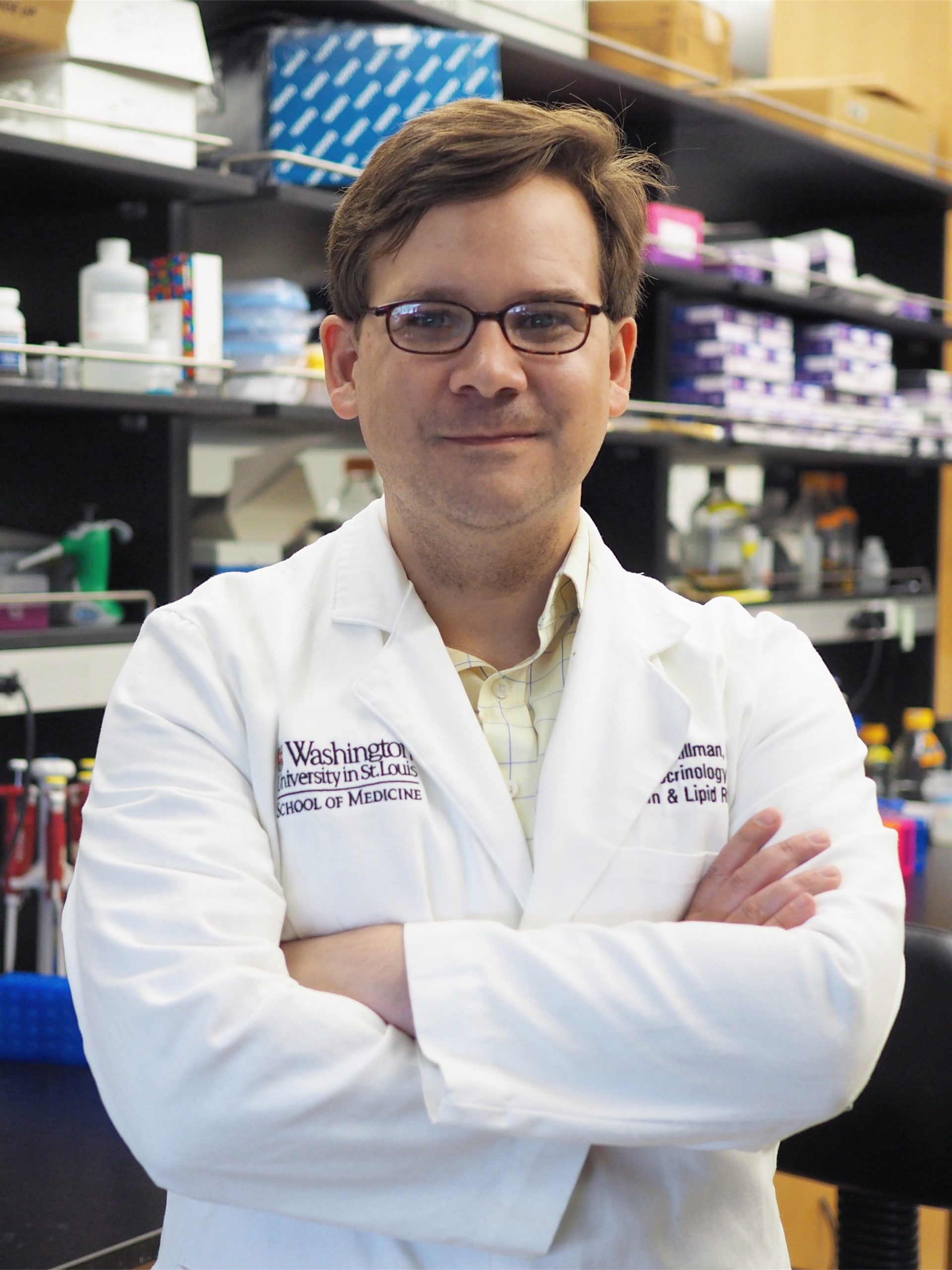 Jeffrey R. Millman, Ph.D,
Associate Professor of Medicine, Division of Endocrinology, Metabolism and Lipid Research, John T. Milliken Department of Medicine, Department of Biomedical Engineering (Affiliated Faculty), Washington University School of Medicine
Dr. Jeffrey Millman is currently an Associate Professor of Medicine and Biomedical Engineering at Washington University School of Medicine. He received his Ph.D. from MIT and completed his postdoctoral training in the laboratory of Dr. Douglas Melton at Harvard University. His current research is focused on synergizing both biomedical engineering and cell biology approaches to use stem cells for the study and treatment of diabetes. He is developing new approaches for the differentiation of insulin-producing islets from stem cells and improving their utility for cell replacement therapy and in vitro disease models. His innovations have been licensed to several biotechnology and startup companies in the diabetes space and resulted in one ongoing clinical trial. His laboratory is supported by the NIH NIDDK and JDRF, and his scholarship has been recently recognized by awards from the JDRF, American Institute of Chemical Engineering, and the Biomedical Engineering Society.