2022 Doctoral Ceremony
Date: Thursday, May 12, 2022
Time: 3:30-5:00 p.m.
Location: Irvine Auditorium, 3401 Spruce Street, Philadelphia, PA
Livestream Video

Note: if you are unable to access YouTube, a recording of this event is available via Panopto.
Keynote Speaker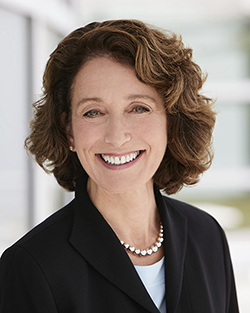 Susan S. Margulies, Ph.D
Assistant Director of NSF, Engineering Directorate
Professor of Biomedical Engineering
Georgia Institute of Technology and Emory School of Medicine
GRA Eminent Scholar in Injury Biomechanics
Dr. Margulies leads NSF's Directorate for Engineering in its mission to transform our world for a better tomorrow by driving discovery, inspiring innovation, enriching education, and accelerating access. The Engineering Directorate provides about 40 percent of the federal funding for fundamental research in engineering at academic institutions, and distributes over 2200 research awards each year. The Engineering Directorate also helps to advance NSF's Ten Big Ideas, including the Future of Work at the Human-Technology Frontier, the Quantum Leap, and NSF INCLUDES.
Dr. Margulies joined NSF as the ENG AD in August 2021 after leading Wallace H. Coulter Department of Biomedical Engineering at Georgia Tech and Emory University. She received her BSE in Mechanical and Aerospace Engineering at Princeton and PhD in Bioengineering from the University of Pennsylvania, and post-doctoral training at the Mayo Clinic. She joined the faculty at the University of Pennsylvania in 1993 as an Assistant Professor, rising through the ranks to Professor. In 2017 she became the first faculty member tenured in both the Georgia Institute of Technology and Emory University, and was a department Chair in the College of Engineering at Georgia Tech and in Emory's School of Medicine.
She is internationally recognized for pioneering studies spanning the micro-to-macro scales and across species to identify mechanisms underlying brain injuries in children and adolescents, and lung injuries associated with mechanical ventilation, leading to improved injury prevention, diagnosis and treatments. Her research program has disseminated findings in over 185 peer-reviewed publications and 3 provisional patents, and her nearly 50 clinical and engineering trainees span a range of career paths, including engineering consulting, the FDA, and research in industry, academic, and start-up settings. Dr. Margulies has launched numerous training and mentorship programs for students and faculty, created institute-wide initiatives to enhance diversity and inclusion, and has led innovative projects in engineering education.
Dr. Margulies' transdisciplinary scholarly impact has been recognized by her election as Fellow of the American Society of Mechanical Engineers, Biomedical Engineering Society, American Institute for Medical and Biological Engineering, and her election to the National Academy of Engineering and National Academy of Medicine.
Helpful Links:
Further Information:
Please direct general ceremony questions to the Dean's Office at seasdean@seas.upenn.edu.