Tedori-Callinan Distinguished Lecture: "Multiscale Hierarchical Modeling and Thermal Management of Electrification Technologies"
April 19, 2022 at 10:00 AM

-

11:30 AM
Core electrification technologies require developments in battery packs, chargers, electric motors, and thermal management strategies to improve their performance, longevity, reliability and safety. The next battery technology leap relies on novel thermal management strategies and packaging architectures, realized as intelligent battery thermal management systems (BTMS), which can optimally control the thermo-electrochemical phenomena occurring inside the batteries to maximize performance, minimize degradation, enable fast-charging protocols, and accelerate a seamless transition of degraded electric vehicle (EV) batteries into less-demanding second-life stationary systems. This Lecture will present current engineering challenges and opportunities on EV thermal management, with a focus on our research on multiscale hierarchical design, modelling, and optimization approaches to overcome cooling and heating challenges across multiple physical domains and length scales, from battery electrodes, to battery cells, battery packs, to EV thermal management systems.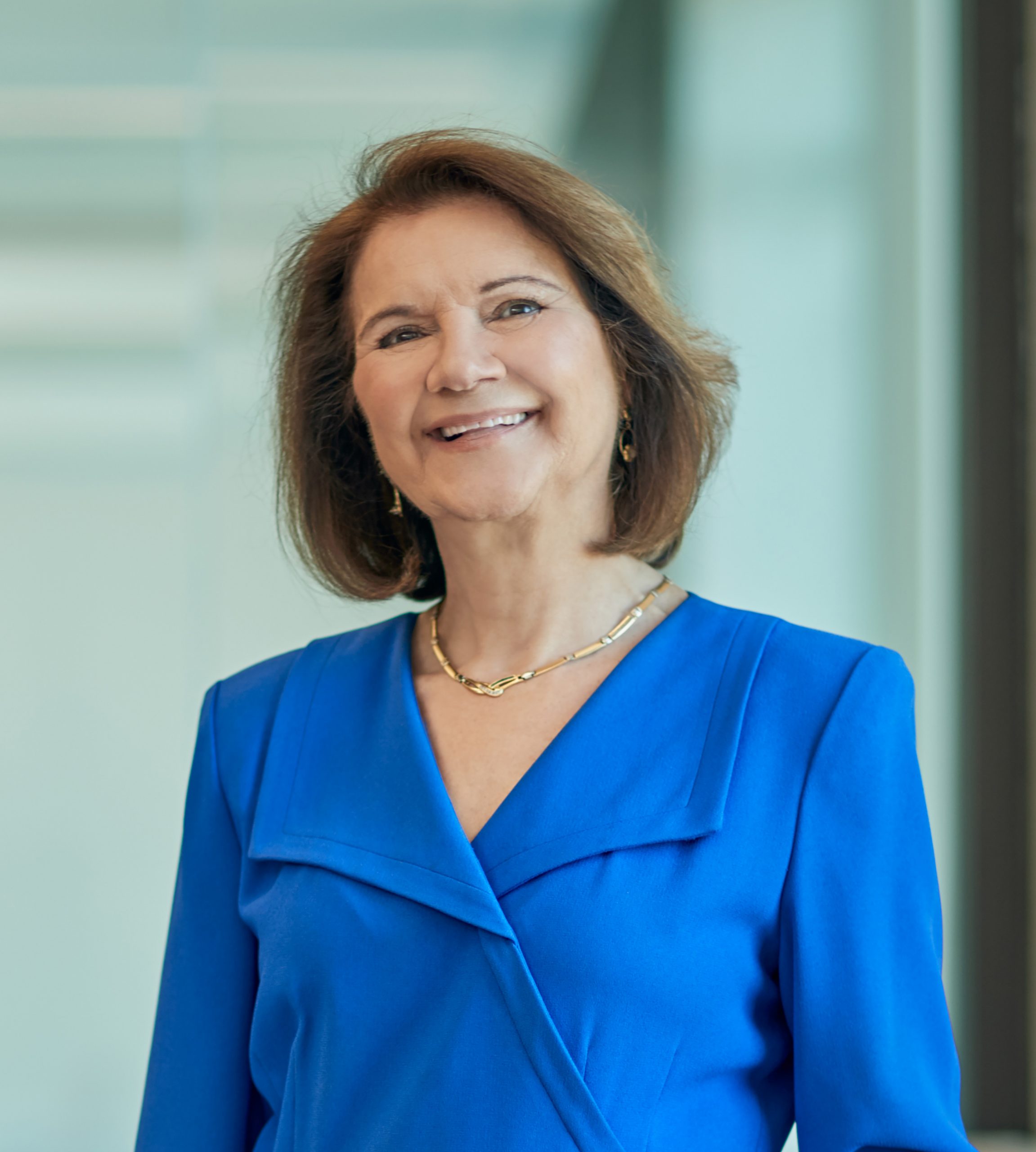 Cristina H. Amon
Alumni Distinguished Professor in Bioengineering, and Dean Emerita, Faculty of Applied Science and Engineering, University of Toronto
Cristina Amon is Alumni Distinguished Professor and Dean Emerita of the Faculty of Applied Science and Engineering at the University of Toronto. Prior to joining U of T in 2006, she was the Raymond J. Lane Distinguished Professor and Director of the Institute for Complex Engineered at Carnegie Mellon University. She has pioneered the field of Computational Fluid Dynamics and the development of multidisciplinary multiscale hierarchical modelling, concurrent design and optimization methodologies for thermo-fluid transport phenomena, with applications to renewable energy, biomedical devices, and thermal management of electronics and electric vehicles.
Professor Amon was appointed to the Order of Canada and inducted into the Canadian Academy of Engineering, Hispanic Engineer Hall of Fame, Royal Society of Canada, Spanish Royal Academy and National Academy of Engineering.
Cristina Amon is the founding chair of the Global Engineering Deans Council and has served in numerous editorial and technical conference roles, advisory and review boards in North America and abroad. She received her Mechanical Engineering degree from Simon Bolivar University in Venezuela, and her M.S. and Sc.D. from the Massachusetts Institute of Technology.