Spring 2023 GRASP on Robotics: Pauline Pounds, The University of Queensland, "Drones, Bipeds and Sensors – 10 Years of the UQ Robotics Design Lab"
June 9 at 10:30 AM

-

11:45 AM
This is a hybrid event with in-person attendance in Wu and Chen and virtual attendance via Zoom. This week's presenter will be in-person as well. 
ABSTRACT
The Robotics Design Lab was founded in 2012 at the University of Queensland, Australia, and considers the holistic design of robots as a system.  With the RDL Pauline Pounds' work has focussed on improving robot performance, reducing cost, and developing practical solutions.  Her work has sought to increase drone endurance, payload and range, as well as develop ultra-low cost self-deploying sensor systems.  She has developed new sensors to allow drones to better sense and respond to aerodynamic conditions around them.  Her latest work on bipeds seeks to enable affordable dynamical bipeds for commercial applications.  This talk will give a broad overview of the last decade of her work in the RDL and highlight specific results within each of these areas.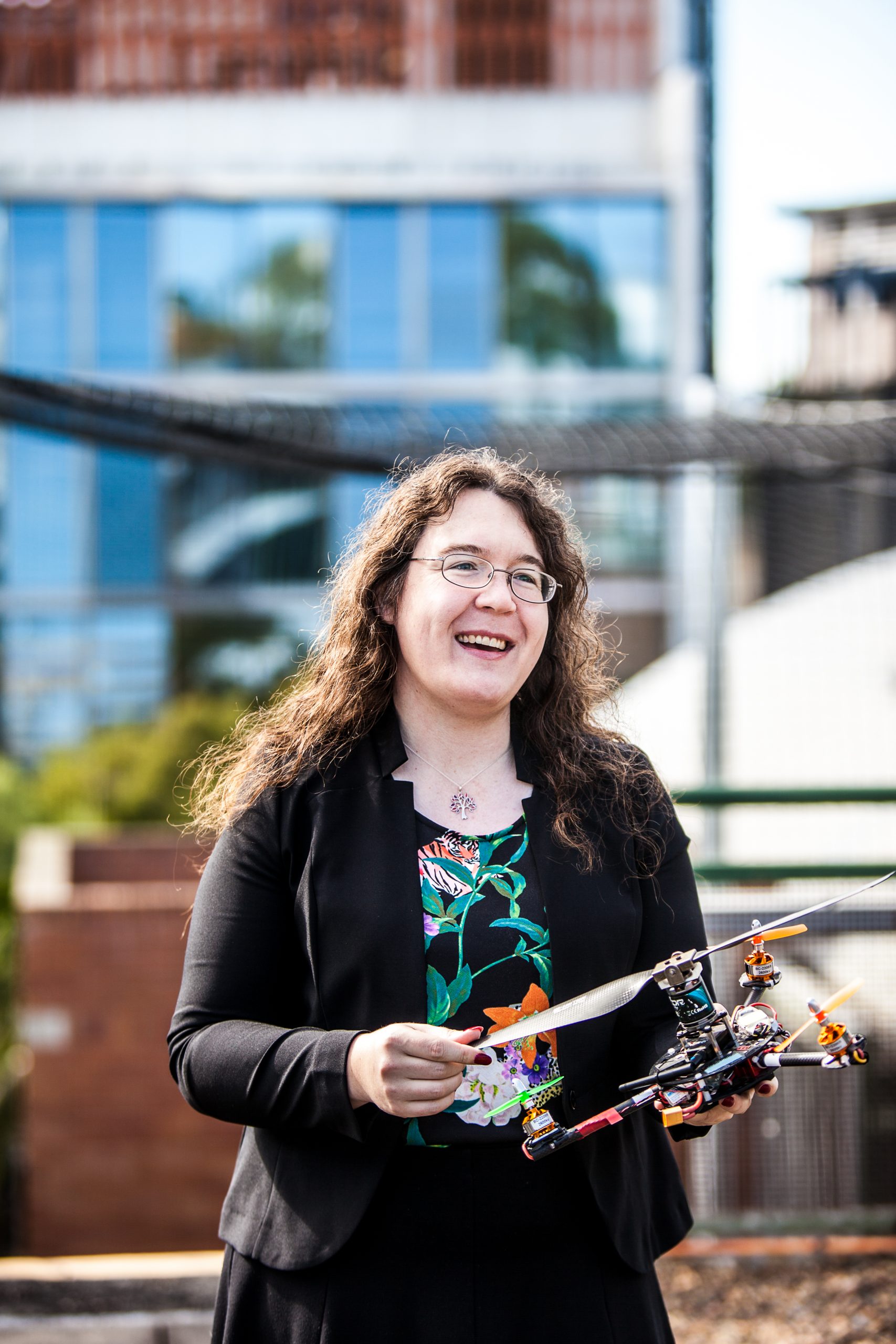 Pauline Pounds
The University of Queensland
Pauline Pounds is an associate professor in mechatronics at the University of Queensland since 2012.  She completed her undergraduate in systems engineering in 2002 and PhD in robotics at the Australian National University in 2008.  She is a 2013 ARC DECRA Fellow, 2019 Advance Queensland TAS Senior Fellow, 2020 ATSE Batterham Medalist, and president of the Australian Robotics and Automation Association.  She specialises in unmanned aerial vehicle dynamics, propulsion, stability and control, with recent advances in legged locomotion and sensor module technology.