PRECISE Seminar: What can we learn about AI and data science from the vision field?
November 17 at 10:00 AM

-

11:00 AM
Abstract
Remarkable advances in imaging, computation, and technology are rapidly moving us into an era where biomedical knowledge discovery is increasingly limited only by creativity. This has resulted in unprecedented opportunities to improve the diagnosis and treatment of disease. The vision field has been at the forefront of these advances in AI for healthcare because of the easy accessibility of images and clinical data.
This talk will discuss challenges and opportunities involving artificial intelligence and data science in ophthalmology research and applications to clinical care. Specific examples will be given from the speaker's perspective as an investigator in this field and as Director of the National Eye Institute (NEI), which directs and funds vision research in the United States. This will include discussion of challenges in the accuracy and process of ophthalmic diagnosis, insights and gaps in knowledge regarding AI research in ophthalmology, and ways in which these challenges and opportunities are generalizable to other medical fields. It will conclude with discussion of current NEI priorities including data sharing, data harmonization, data generation, medical education in informatics and data science, methodological innovation, and population health.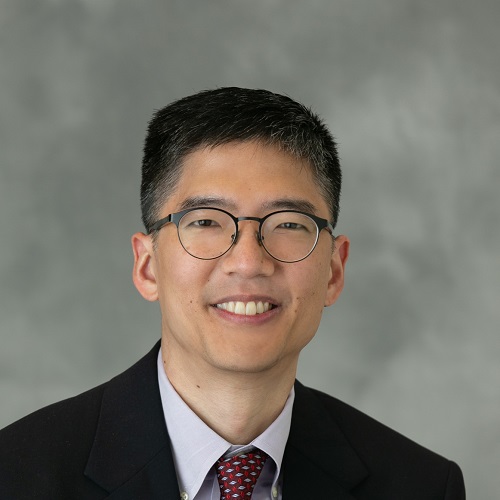 Michael F. Chiang, M.D.
Director (National Eye Institute)
Michael F. Chiang is Director of the National Eye Institute, at the National Institutes of Health in Bethesda, Maryland. By background, he is a pediatric ophthalmologist and is also board-certified in clinical informatics. His research focuses on the interface of biomedical informatics and clinical ophthalmology in areas such as retinopathy of prematurity (ROP), telehealth, artificial intelligence, electronic health records, data science, and genotype-phenotype correlation. He is an Adjunct Investigator at the National Library of Medicine, and his group has published over 250 peer-reviewed papers and developed an assistive artificial intelligence system for ROP that received Breakthrough Status from the U.S. Food and Drug Administration.
Dr. Chiang began at NIH in November 2020. He serves as Co-Chair of a trans-NIH working group for high value data asset sustainability, Chair of a trans-NIH clinical trials infrastructure working group, Co-Chair of a trans-NIH medical imaging working group, Co-Chair of the NIH AIM-AHEAD advisory committee, and Co-Chair of the NIH Common Fund Bridge2AI program. He is a member of the NIH Scientific Data Council. Before coming to NIH, he received a BS in Electrical Engineering and Biology from Stanford University, an MD from Harvard Medical School and the Harvard-MIT Division of Health Sciences and Technology, and an MA in Biomedical Informatics from Columbia University. He completed residency and pediatric ophthalmology fellowship training at the Johns Hopkins Wilmer Eye Institute. Between 2001-2010, he worked at Columbia University, where he was Anne S. Cohen Associate Professor of Ophthalmology & Biomedical Informatics, director of medical student education in ophthalmology, and director of the introductory graduate student course in biomedical informatics. From 2010-2020, he worked at Oregon Health & Science University (OHSU), where he was Knowles Professor of Ophthalmology & Medical Informatics and Clinical Epidemiology, and Associate Director of the Casey Eye Institute.