MSE Seminar: "Fundamental Understanding of Mechanical Properties and Deformation Mechanisms of Emerging Complex Alloys Serving under Extreme Conditions" (Lawrence Berkeley National Laboratory)
March 2 at 10:30 AM

-

11:30 PM
The development of stronger and tougher materials serving under extreme conditions is a long-term goal of materials research that has been made even more urgent recently by our quests for space exploration and energy sustainability. Recently, the advent of alloys with increased complexity, e.g., multi-principal element alloys (MPEAs), additively manufactured (AM) alloys, and alloys with hierarchical microstructures, has brought forth vast opportunities for the discovery and design of new materials with unprecedented mechanical properties that can meet the engineering requirements for these applications. This seminar navigates the scientific frontiers of emerging complex alloys through a wide range of temperatures: 1. The excellent combination of strength and toughness for CrCoNi-based FCC MPEAs at cryogenic or room  emperatures; 2. The loss of strength for CrCoNi-based FCC MPEAs at intermediate temperatures and its remedies using additive manufacturing and oxide dispersion strengthening; and 3. The prospects and limitations of high-temperature, high-strength BCC refractory MPEAs and BCC/B2 refractory high-entropy superalloys. These fundamental investigations demonstrate how the combination of dedicated mechanical testing, state-of-the-art characterization, and multiscale computer simulations can advance the understanding and development of these highly complex alloys.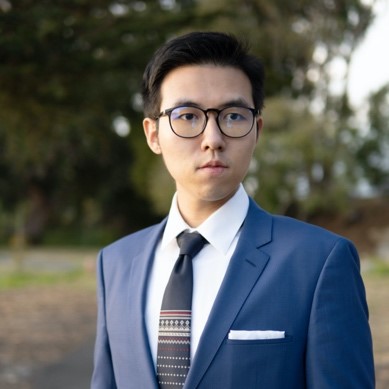 Mingwei Zhang
Postdoctoral Research Fellow - Lawrence Berkeley National Laboratory
Dr. Mingwei Zhang is a postdoctoral research fellow at Lawrence Berkeley National Laboratory, Berkeley, CA. He obtained his Ph.D. degree from the University of California, Davis in 2021, where he was also awarded the Alfred H. and Marie E. Gibeling Fellowship and the Erhardt-Takamura Fellowship. His primary research focuses on the mechanical properties and deformation mechanisms of multi-principal element alloys under extreme conditions using bulk and in-situ mechanical testing and advanced characterization.