MSE Seminar: "Bio-inspired Design, Mechanics, and Manufacturing of Architected Cementitious Materials"
January 27 at 12:00 PM

-

1:00 PM
Dr. Moini's research is focused on bio-inspired design and development of architected materials using novel additive manufacturing processes and automated robotic technologies for applications in civil and energy infrastructure. His work is motivated by the intellectual challenge of understanding the mechanics of intrinsically brittle engineering materials and the development of ductile and flaw-tolerant responses using biomimetic design principles and new material assemblies. Such materials can provide advanced functionality and damage-tolerant behaviors and allow for asking interesting questions about the interplay between desired materials properties such as toughness and strength. Dr. Moini's other areas of research include integrated multi-component autonomous manufacturing, early-age deformations of colloidal materials in additive processes, packing and solidification of particulate systems, and applying interior tomography techniques to understand the processing-structure-function relationships in architected and additively manufactured brittle ceramic and cement-based materials.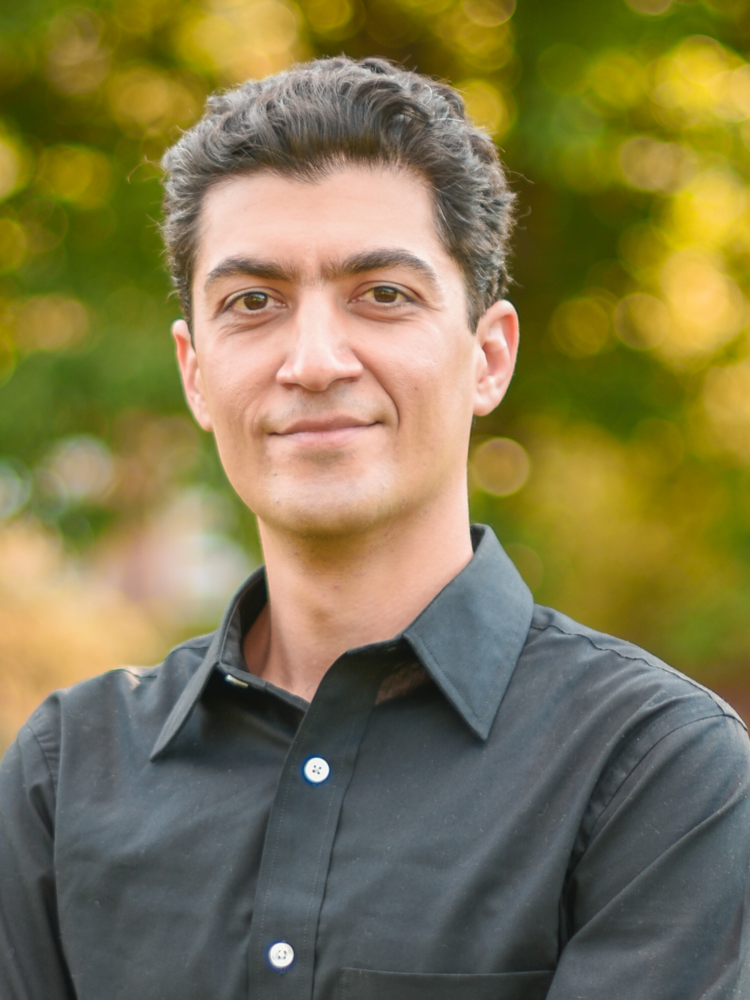 Reza Moini
Assistant Professor of Civil and Environmental Engineering, Princeton University
Abstract:
In the face of climate change, the world's growing population, and decaying infrastructure, there is a need to develop stronger, tougher, and more resilient civil infrastructure materials. Nature offers abundant relevant insight for developing resilient engineering materials. Two primary challenges are engineering the mechanics of strong and tough design motifs found in biological materials and implementing their fabrication via advancing manufacturing processes such as additive manufacturing techniques. This seminar presents a bio-inspired design approach for the purposeful design of architected cement-based materials and indicates how additive manufacturing offers the opportunity to harness the role of heterogeneous interfaces in favor of materials' mechanical properties.