MEAM Seminar: "Unknown Unknowns in Designing Porous Intercalation Electrodes for Batteries"
March 1, 2022 at 10:00 AM

-

11:30 AM
Many batteries, including the state-of-the-art Lithium-ion technology, use porous intercalation electrodes. In such electrodes, energy is stored in the form of ions intercalating in particles. The conventional approach to designing such electrodes relies on using the porous electrode theory to upscale particle-scale behavior to the electrode-scale response. In this talk, I will discuss unusual material effects that obfuscate such a connection and can considerably change the design guidelines. Understanding these effects is critical to building lithium-ion batteries for new applications like extreme fast charging and electric flight as well as enabling batteries with new intercalation hosts.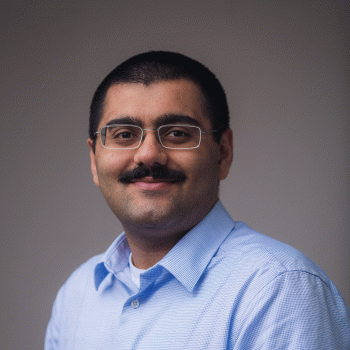 Aashutosh Mistry
Postdoctoral Appointee, Argonne National Laboratory
Aashutosh Mistry is a postdoctoral appointee at Argonne National Laboratory near Chicago. His fundamental research interest is understanding non-equilibrium material interactions, using a synergistic combination of physics-based theory, controlled experiments, and data-driven modeling. For the past seven years, he has been studying such effects to generate guidelines for building better batteries. His work has received many accolades such as the MRS Graduate Student Award. Apart from research, he is engaged in various outreach and service activities, for example, organizing the 2022 Batteries Gordon Research Seminar.