MEAM Seminar: "Multiscale Mechano-Medicine: from Mechanobiology to Tissue-Interfacing Stimulating Medical Devices"
March 28 at 10:00 AM

-

11:30 AM
Many human health problems are associated with alteration of tissue mechanics and often require mechanical stimulation to promote the healing process. While it is now well established that the mechanics of the cellular microenvironment regulate various biological processes, most studies have focused only on the effect of stiffness, leaving other mechanical parameters such as viscoelasticity unexplored. In addition, a large gap still remains between fundamental mechanobiological research and translational medicine. My talk will focus on how we can leverage mechanobiology for translational medicine from the cellular level to the tissue/animal level.
First, I will present the broad impacts of matrix viscoelasticity on biological processes in the context of tumor growth. These findings reveal unexplored molecular pathways involved in tumor growth and substantial force generation during cell division, suggesting novel molecular targets for cancer treatment. Then, I will talk about the use of mechanical stimulation as a means of therapeutic intervention, named mechanotherapy. To this end, we developed several designs of robotic biomedical devices capable of generating mechanical stimulation to the target tissue through highly controlled actuation. Interestingly, mechanical stimulation was found to improve the healing process in animal models of muscle injury and atrophy through immuno-modulation and direct activation of mechanosensors. These mechanobiological approaches for medicine will open new avenues for novel therapeutics for patients and find broad utility in regenerative medicine.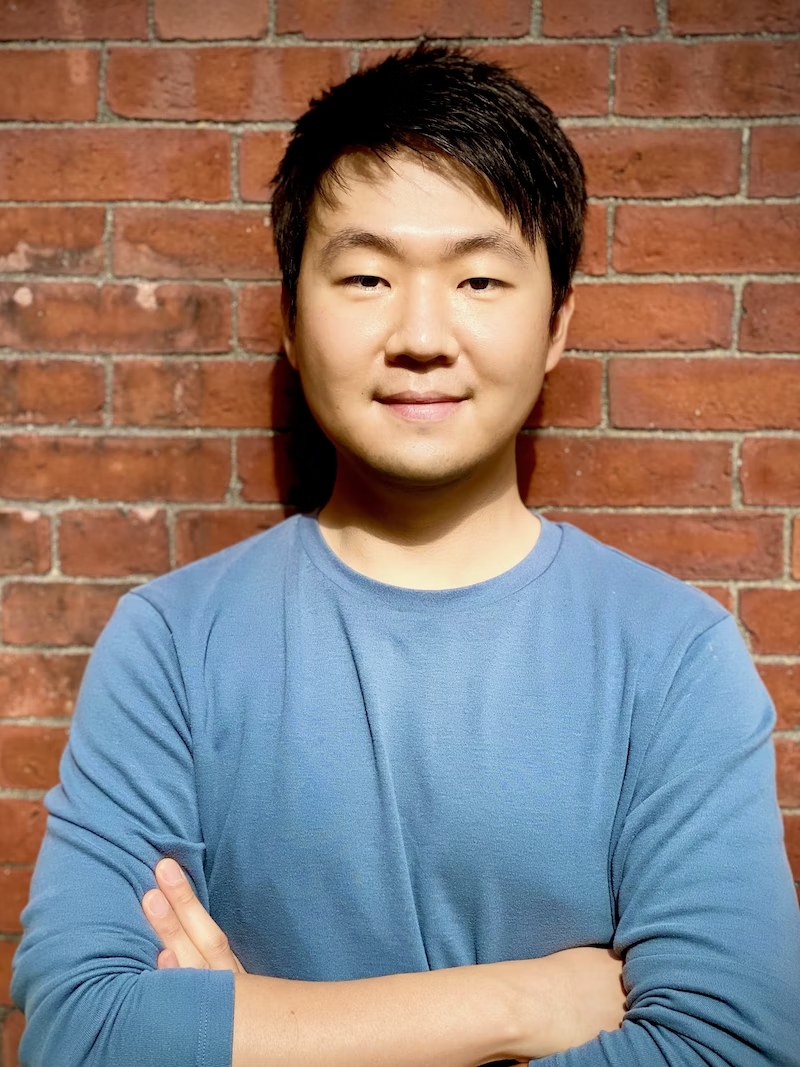 Sungmin Nam
Postdoctoral Fellow, John A. Paulson School of Engineering & Applied Science, Harvard University
Dr. Nam is currently a postdoctoral scholar at Harvard University supported by the Wyss Technology Development fellowship. He received his Ph.D. (2019) and M.S. (2015) in Mechanical Engineering at Stanford University. He obtained his B.S. degree in Mechanical Engineering at Seoul National University in 2013. His research lies at the interface of mechanics, mechanobiology, and soft robotics, covering a broad range of biological scales from cells to tissues/animals to develop the next generation of mechano-medicine. He has authored/co-authored publications in many high-profile journals, including Nature Materials, Nature Physics, Nature Biomedical Engineering, Nature Communications, Physical Review Letters, PNAS, and Science Advances. He has also been recognized with numerous awards and honors, including the Rising Stars in Soft and Biological Matter Symposium (UChicago & UCSD), the Baxter Young Investigator Award (Baxter), Innovators Under 35 Korea (MIT Technology Review), and New Investigator Recognition Awards (Orthopedic Research Society).