CIS Seminar: "Proofs, Cryptography and Quantum Information"
February 2 at 3:30 PM

-

4:30 PM
Many cryptographic protocols will be rendered insecure if sufficiently powerful quantum computers are built. While this remains at least a few decades away, there is another, more immediate, problem: many widely-used security analysis techniques rely on properties of classical information that do not hold in the quantum setting, rendering the security of many schemes unclear even against today's quantum computers. In this talk I will present techniques I have developed to address both of these challenges.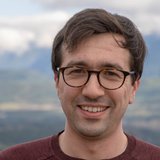 Nicholas Spooner
Assistant professor at the University of Warwick, UK
Nicholas Spooner is an assistant professor at the University of Warwick, UK, which he joined in January 2021. Before that, he spent a year and a half as a postdoc at Boston University. He received his PhD from UC Berkeley in 2020. His interests lie within the union of cryptography, quantum computing, and proof systems.