CBE Seminar: "Fabrication and Long-term Reliability of High Efficiency Monocrystalline Silicon Solar Cells" (Agarwal, Colorado School of Mines)
December 6 at 3:30 PM

-

4:30 PM
Global energy demand will continue to increase, and the ability of fossil fuels to meet these demands is limited due to the associated climate change concerns. In response to these concerns, new energy installations are increasingly based on renewable energy resources such as wind and solar. To further develop solar energy as a renewable energy resource, it is critical to improve the efficiency and reliability of silicon-based solar cells, which represent more than 95% of the current photovoltaics market. In this presentation, I will discuss strategies to improve the efficiency of silicon solar cells via passivating contacts, which serve both as a contact layer and a passivation layer for the crystalline silicon (c-Si) surface. These types of contacts are currently being incorporated into the next-generation industrially-manufactured cSi solar cells. I will discuss the fabrication of these contacts, the underlying principle for charge transport through these contacts, and their performance on both planar and textured surfaces. I will also discuss field degradation mechanism of c-Si solar cells, and describe strategies that can be implemented to suppress these defects.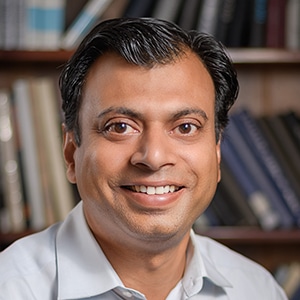 Sumit Agarwal
Professor of Chemical and Biological Engineering
Sumit Agarwal is a Professor of Chemical and Biological Engineering at the Colorado School of Mines(CSM) since 2005, and holds a joint-appointment with the National Renewable Energy Laboratory. He joined CSM after his post-doctoral research at the University of Massachusetts – Amherst. Prior to this, he received his Ph.D. in Chemical Engineering from the University of California – Santa Barbara, and his M.S. and B. Tech. degrees from the University of New Mexico and the Indian Institute of Technology, Varanasi, respectively. His current research is focused on development of industrially-relevant fabrication techniques for ultra-high efficiency crystalline silicon solar cells, plasma processing of materials, and surface processes during atomic layer processing of materials for semiconductor applications. He has received the Paul Holloway Young Investigator Award from the AVS and the NSF CARRER Award. He was elected fellow of the AVS in 2020.