BE Seminar: "Cellular and Acellular Strategies for Heart and Lung Repair" (Ke Cheng, UNC/NCSU)
December 1, 2022 at 3:30 PM

-

4:30 PM
This is a hybrid seminar: Check email for the zoom link and passcode.
"Cellular and Acellular Strategies for Heart and Lung Repair"
Therapeutic tissue regeneration using stem cells has been hampered by the controversial identity of resident stem cells, low cell retention/engraftment, tumorigenecity and immunogenicity issues. Taking a bioengineering/biomaterials approach, this lecture will introduce the uses of drug delivery and biomaterials strategies to generate more potent cell therapies for heart and lung diseases. In addition, a pharmacoengineering approach is taken to refine cell therapies by developing acelluar therapeutics such as stem cell-derived secretome and exosomes in the setting of heart and lung regeneration. This lecture will also mention a couple of stories in translating bench research into IND-enabled clinical trials on cell-based therapies.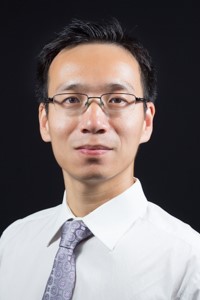 Ke Cheng, Ph.D.
Randall B. Terry, Jr. Distinguished Professor in Regenerative Medicine, Department of Molecular Biomedical Sciences, NC State University; UNC/NCSU joint Department of Biomedical Engineering
Dr. Ke Cheng is the Randall B. Terry, Jr. Distinguished Professor of Regenerative Medicine at UNC-Chapel Hill and NC State University. He has faculty appointment in Biomedical Engineering, Molecular Biomedical Sciences, and Pharmacy. He is the Director of Biotherapeutics Laboratory and co-Director of the NIH Comparative Molecular Medicine T32 Training Program. He is Executive Director for Interdisciplinary Scholarship in the Office of Provost. Research from his lab has been summarized in publications in Lancet, Nature Nanotechnology, Circulation, Science Translational Medicine, Nature Biomedical Engineering, etc. Dr. Ke Cheng is a fellow of the International Association of Medical and Biological Engineering (IAMBE), the American Institute of Medical and Biological Engineering (AIMBE), and the American Heart Association (AHA). He currently serves as the Chair of the NIH Biomaterials and Biointerfaces  (BMBI) Study Section. Dr. Ke Cheng has been devoted to the clinical application of stem cells and exosomes. He led several Investigational New Drug (IND) applications obtained from the FDA. The biotech companies he founded are developing stem-cell drugs and extracellular vesicles to provide better solutions for heart and lung regeneration, cancer therapy, and drug delivery.