MEAM Seminar: "Development of Astronomical Instrumentation to Study the Birth and Evolution of the Universe"
September 27, 2022 at 10:00 AM

-

11:30 AM
The study of the early universe requires deep high-resolution maps of the sky at millimeter and submillimeter. This requires the development of state-of-the-art cryogenic receivers and custom built telescopes. These instruments operate in extreme locations including from NASA launched high-altitude balloons over Antarctica and high (5,200m/17,000ft) mountain tops in Northern Chile adding a level of planning and complexity beyond what is normally required for astronomical observations. I will discuss the science goals of these instruments and how we develop instruments at Penn to meet these goals.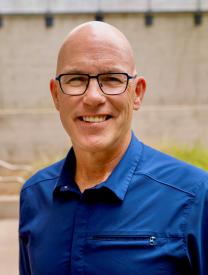 Mark Devlin
Reese W. Flower Professor of Astronomy and Astrophysics, University of Pennsylvania
Mark Devlin is the Reese W. Flower Professor of Astronomy and Astrophysics at the University of Pennsylvania. Before joining the University of Pennsylvania, Professor Devlin had previously done research at Princeton and the University of California at Berkeley, where he completed his Ph.D. His research focuses on experimental cosmology at millimeter and submillimeter wavelengths. Cosmology is the study how the Universe came into being and how it evolved into what we see today. Unlike a traditional astronomer who might study an individual star or galaxy to determine its properties, Mark Devlin collects data from which he makes statistical inferences about the evolutionary history of the Universe. To this end, he designs and builds sophisticated instrumentation and telescopes which he uses to observe from high-altitude balloons and the high-plateaus of Chile.