CEMB Future Leaders: "Immuno-stromal axes in pulmonary and biomaterial-mediate fibrosis"
December 15, 2021 at 11:00 AM

-

12:00 PM
Launched in May 2021, the Future Leaders in Mechanobiology is a monthly seminar series featuring up-and-coming leaders in mechanobiology–PhD students and postdocs from a wide range of fields, backgrounds, and institutions. By providing an international stage to share one's work and opportunities to interact with researchers at all career stages, we aim to create an inclusive and valuable series for early-stage researchers and the mechanobiology community as a whole.
Register HERE for access to the Zoom link and visit the CEMB website for more information.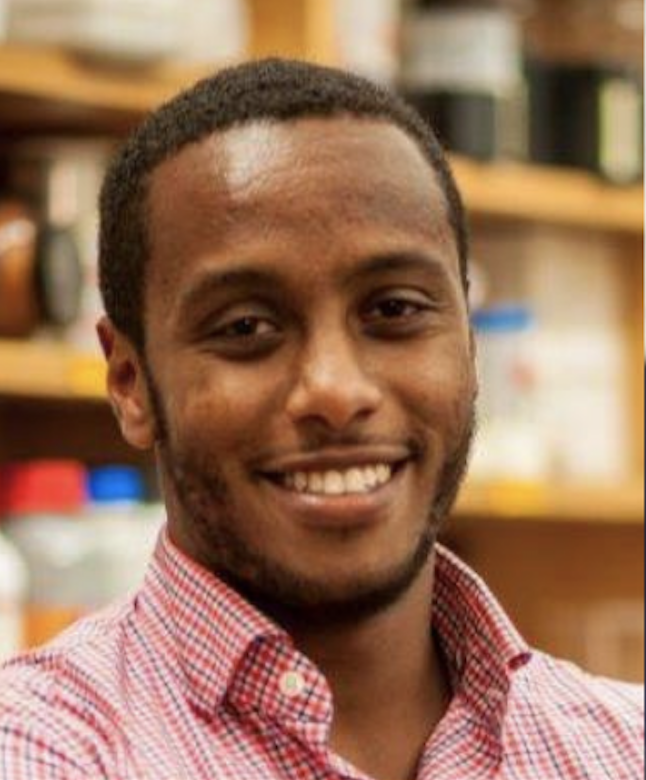 Dan Abebayehu, PhD
Postdoctoral Fellow, University of Virginia
Abstract:
Fibrosis is considered to be responsible for 45% of deaths in the developed world with no effective treatments. Fibrosis is characterized by chronic inflammatory cell infiltrate, elevated inflammatory markers, myofibroblast accumulation, and aberrant mechanotransduction and matrix deposition.  Despite the noted inflammation, it is not well understood how inflammation promotes dysregulated mechanotransduction among fibroblasts. We demonstrate in pulmonary and biomaterial-mediated fibrosis that inflammatory cytokines generate persistent fibroblast subpopulations with deranged mechanotransduction, leading to progressive tissue remodeling.
For our idiopathic pulmonary fibrosis (IPF) work, we previously reported that Thy-1 is a critical avb3 integrin regulator that enables normal fibroblast mechanosensing and the fibroblast foci, the active sites of fibrosis in IPF, are characterized by the presence of Thy-1 negative fibroblasts. It is unknown what promotes the loss of Thy-1 expression. We hypothesized that chronic inflammatory cytokine signaling promotes the loss of Thy-1, creating a stable Thy-1 negative fibroblast subpopulation with dysfunctional mechanotransduction. We first mined publicly available datasets and identified all known cytokine receptors expressed on fibroblasts. Being careful to not artificially mechanically stimulate our cells, human fibroblasts were treated on physiologically soft (~2kPa) substrates with the cytokines identified. IL-1b and TNF both induced Thy-1 loss and aberrant fibroblast spreading on a soft substrate. We observed IL-1RI expression present within fibroblastic foci and in a bleomycin-induced lung fibrosis model, IL-1RI KO mice displayed little fibrosis. In addition to Thy-1 loss, IL-1b treatment also prompted more extended/active avb3, and Thy-1 negative fibroblasts expressed higher levels of IL-1RI. To determine whether IL-1 signaling is necessary for fibrosis in a Thy-1 deficient context, we compared Thy-1 KO to IL-1RI/Thy-1 double KO mice and observed that the double KO mice displayed reduced fibrosis compared to Thy-1 KO mice, indicating this IL-1RI+/Thy1- fibroblast subpopulation is critical to pulmonary fibrosis. For the biomaterials work, microporous annealed particle (MAP) hydrogels are an exciting new development in biomaterial design.  They regulate innate and acquired immunity which has been linked to their ability to evade normal host-material fibrosis.  Yet, resident stromal fibroblasts, not immune cells, are the arbiters of the extracellular matrix assembly in fibrosis.  Leveraging MAP gels, we demonstrate that Thy-1-/- mice mount a robust response to MAP gels that remarkably resembles a classical foreign body response. We further find that within the näive, Thy-1+ fibroblast population exists a distinct and cryptic aSMA+ Thy-1– population that emerges in response to IL-1b and TNFa.  Employing single-cell RNA sequencing, we find that IL-1b/TNFa-induced Thy-1– fibroblasts actually consist of two distinct subpopulations, both of which are strongly pro-inflammatory. These findings illustrate the emergence of a unique pro-inflammatory, pro-fibrotic fibroblast subpopulation that is central to fibrosis likely through amplifying local inflammatory signaling.