CBE Seminar: "Facile Synthesis of Polymeric Nanomaterials via Chemical Vapor Deposition Techniques" (Yang, Cornell)
September 20 at 3:30 PM

-

4:30 PM
Polymer is often considered one of the most prevalent materials in the modern age. While it has been predominantly synthesized in solution and processed into a variety of macroscopic sizes and shapes, the need for programmability in materials' microscopic properties has challenged the traditional synthesis approaches. Recent advances in vacuum-based synthesis technologies, such as the initiated Chemical Vapor Deposition (iCVD) and Condensed Droplet Polymerization (CDP), have enabled a new mode of control over material properties during polymerization. Distinct from prior research that has placed a strong emphasis on the design of monomer molecular structure and controlled polymerization, the all-dry synthesis enables manipulation of the molecular interactions, such as molecular complexing and nanoscale dewetting, to achieve programmable nanoscale structures. In this talk, I will use two examples to illustrate the underlying principles and potential benefits of this distinct synthesis paradigm: (i) enabling vapor-phase molecular complexation during polymerization to achieve an unprecedented range of molecular weight, mechanical properties, and film morphology; (ii) leveraging nanoscale dewetting of nonpolar liquids to create polymeric nanodomes with spatiotemporal resolution on the nanoscale. Taken together, these advances in manipulating the physicochemical interactions during polymerization are poised to open up a new dimension in the design and synthesis of programmable polymeric materials, benefiting numerous existing and future technologies, ranging from nano-optics to drug delivery.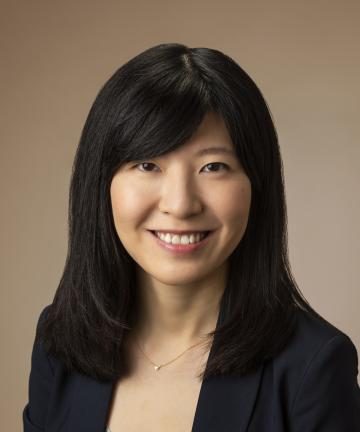 Rong Yang
Assistant Professor of Chemical and Biomolecular Engineering
Dr. Rong Yang is an Assistant Professor at the R.F. Smith School of Chemical and Biomolecular Engineering at Cornell University and a Faculty Fellow at the Cornell Atkinson Center for Sustainability. She received her B.S. in Chemical Engineering in 2009 from Tsinghua University in Beijing, her M.S. in Chemical Engineering Practice from MIT in 2012, and her Ph.D. in Chemical Engineering from MIT in 2014. From 2014-2016, she was a postdoctoral fellow at Boston Children's Hospital and Harvard Medical School, where she later became an Assistant Professor before joining Cornell in 2019. Her research lies at the intersection of material science and biomedical engineering, with a focus on all-dry polymer synthesis techniques, functional nano- or living materials with controlled morphology and reactivity, and their application in drug delivery, infectious disease treatment, and environmental sustainability. Her work has been recognized by the NIH Pathway to Independence Award, the NSF CAREER Award, the ACS PMSE Young Investigator Award, and the Intel® Rising Star Faculty Award, among others.