CBE Graduate Student Symposium (GSS)
September 24, 2021 at 8:00 AM

-

6:00 PM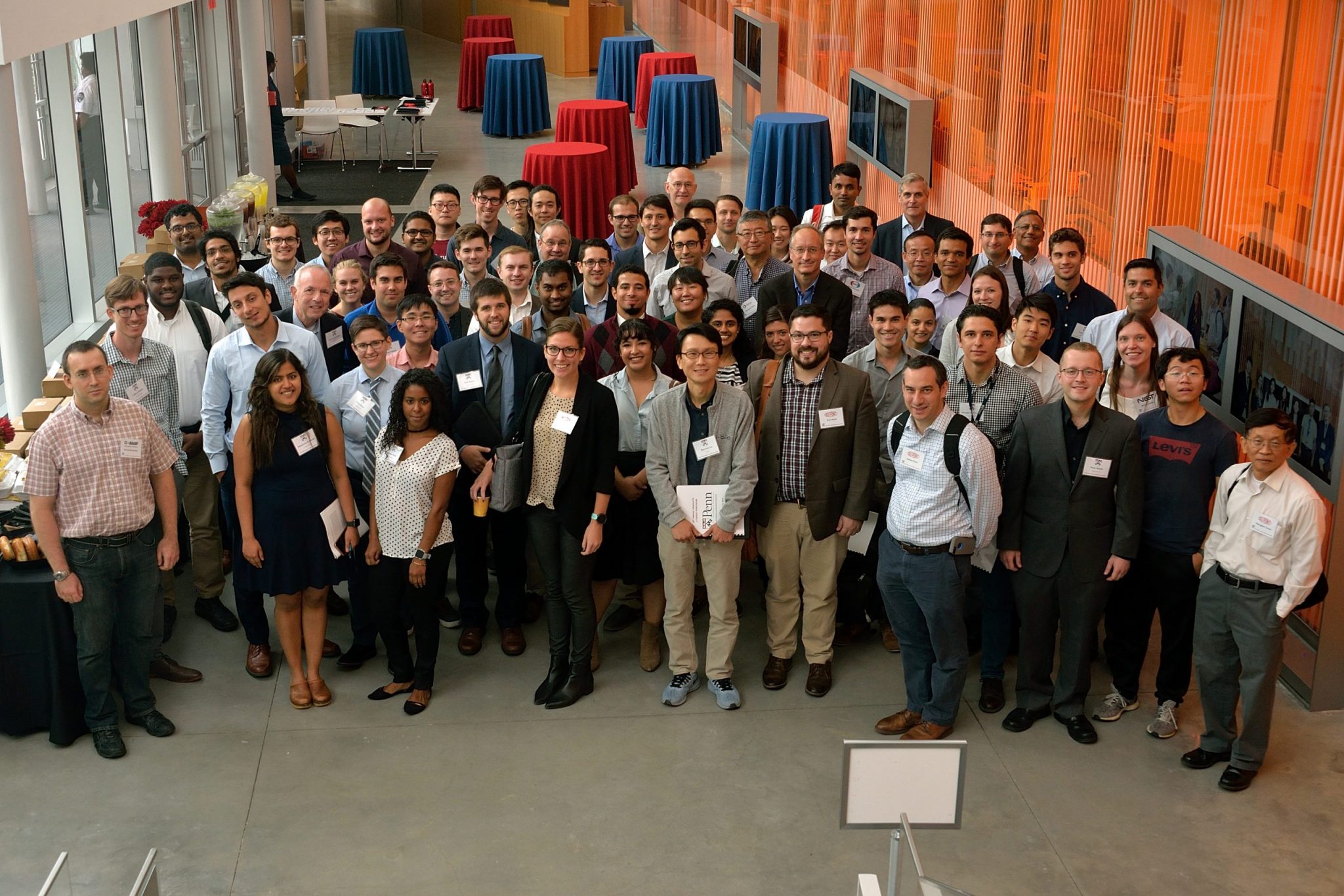 The annual Graduate Student Symposium (GSS) is a student-organized event that provides an opportunity to the graduate students from the Department of Chemical and Biomolecular Engineering at the University of Pennsylvania to present their findings to the academic community and interested industrial representatives. It provides a great opportunity for students to network and discuss research topics of interest. Students present talks and posters throughout the day on a variety of topics from the fields of catalysis, bioengineering, colloidal matter, and composite materials. In the past, the event has drawn representatives from companies such as Dow, Arkema, Merck, ExxonMobil, L'Oreal and Air Products.
This year, 2021, the GSS event is hybrid with both virtual and in-person component, please see the schedule for GSS 2021
If you have any questions or comments, please do not hesitate to contact us at cbegss@seas.upenn.edu. 
12th Annual GSS Co-Chairs,
Entao Yang, Kevin Trigani, Michael Decortin, Keshav Patil