BE Seminar: "Analysis of High-content Genomic Screening Data with Large-scale Optical Pooled Screens" (Paul Blainey, MIT)
April 7 at 3:30 PM

-

4:30 PM
This seminar will be held in person in Towne 337 and on zoom (check email for link or contact ksas@seas.upenn.edu).
Genetic screens are critical for the systematic identification of genes underlying cellular phenotypes. While pooling gene perturbations greatly increases screening throughput, this approach was not yet compatible with the high-content imaging of complex and dynamic cellular phenotypes. Our group recently developed optical pooled screening using in situ sequencing-by-synthesis to link pooled perturbations with their associated visual phenotypic outcomes at the single-cell level in mammalian cells. We have since established this approach for very large-scale screens where hundreds of phenotypic parameters are recorded for each cell.  I will provide an overview of the applicability of this kind of approach and discuss in more detail two large-scale, high-content collaborative screening projects, one related to intracellular responses to viral infection, and another focused on human cell division phenotypes.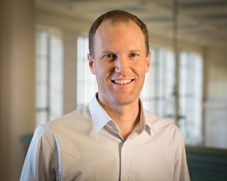 Paul Blainey, Ph.D.
Core Institute Member, Broad Institute of Harvard and MIT; Karl Van Tassel (1925) Career Development Associate Professor of Biological Engineering, MIT; Extramural Faculty Member, Koch Institute for Integrative Cancer Research at MIT
Dr. Blainey took degrees in mathematics and chemistry at the University of Washington before joining Professors Gregory L. Verdine and X. Sunney Xie in the Department of Chemistry and Chemical Biology at Harvard University to develop single-molecule biophysics techniques to study DNA repair and earn a PhD in Physical Chemistry. Dr. Blainey transitioned to Professor Stephen R. Quake's group at Stanford University, integrating microfluidics, laser optics, and sequencing technology for single-cell microbial genome sequencing. A faculty member in Biological Engineering at MIT and a Core Member of the Broad Institute since 2012, Dr. Blainey's group integrates microfluidic, molecular, and imaging tools to create robust, and scalable solutions to major challenges in the life sciences and biomedicine.