ASSET Seminar: What Transfers in Transfer Learning?, Eric Wong (University of Pennsylvania)
October 12, 2022 at 12:00 PM

-

1:30 PM
Abstract:
Recently, the transfer learning paradigm has seen a surge of interest due to its impressive capabilities in vision and language. Models are pretrained on ever-growing datasets with enormous parameter counts, trending towards being monolithic and opaque. How can we understand the underlying process? This talk will provide, to some degree, insight on how data affects transfer learning using the framework of influence functions. These findings include pinpointing subpopulations and biases in the pretraining data that help (or hurt) transfer performance.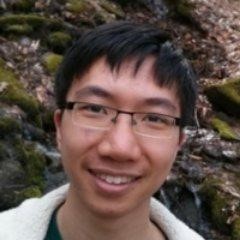 Eric Wong, Ph.D.
University of Pennsylvania
Bio:
Eric Wong is an Assistant Professor in the Department of Computer and Information Science at the University of Pennsylvania. His work focuses on the foundations of robust systems, building on elements of machine learning and optimization to debug, understand, and develop reliable systems. He is a 2020 Siebel Scholar and received an honorable mention for his thesis on the robustness of deep networks to adversarial examples at Carnegie Mellon University advised by Zico Kolter. Prior to joining UPenn, he was a postdoc at CSAIL MIT advised by Aleksander Madry.